Welcome to the History Department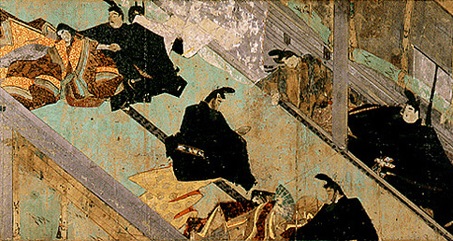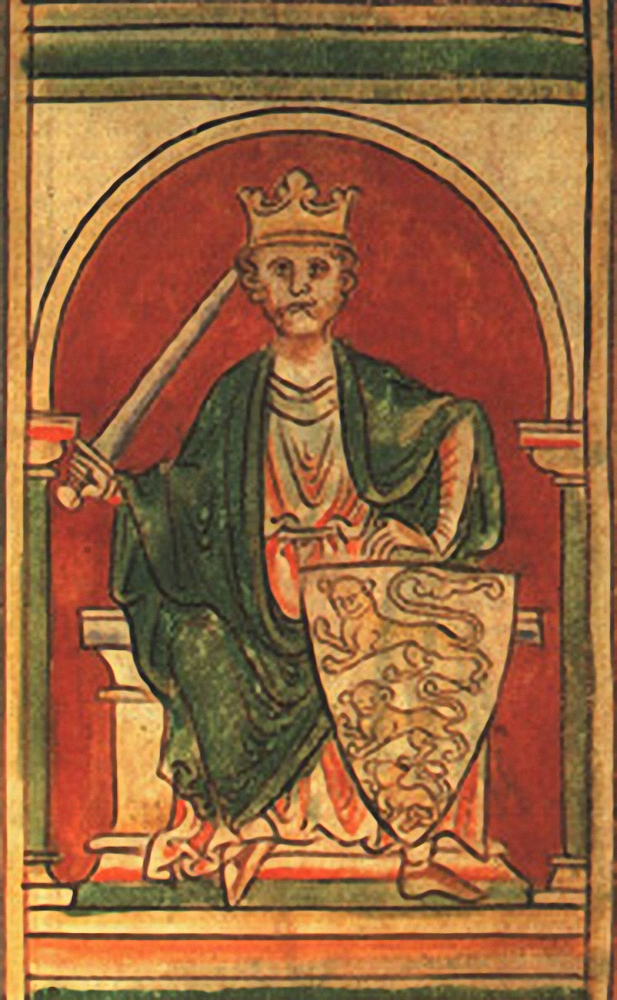 Hanover Historical Review now available!
The latest Hanover Historical Review is available. It includes articles on Russian serfdom, women in Japan, ancient Egyptian culture and attitudes, Richard I of England, Japanese pottery, the Knights Templar, Jewish pogroms, and the American Civil War.
Written and edited by students, the Hanover Historical Review is dedicated to the promotion of excellence in undergraduate scholarship and writing.
Current students should consider submitting papers for next year's HHR.
History and the News
Interested in historical context for this summer's news? The Duggan Library offers a guide to the January 6 Hearings  (including videos of each hearing and related government documents), the Duggan Library also offers a guide to "Reproductive Rights Court Decisions" (including the full text of Dobbs v. Jackson, Roe v. Wade, and others). 
The history department offers a "short read" version of Dobbs v. Jackson.
Keep in touch!
The history department takes pride in our students' success. We're always glad for you to stop by our offices or email us.  We also share news from the department and interesting historical finds through Facebook.
---
Ongoing Projects
Founded in 1992, the Hanover Historical Review is a student-edited journal of student scholarship. The HHR Editorial Board welcomes submissions of essays, document transcriptions, and book reviews of a historical nature from any discipline.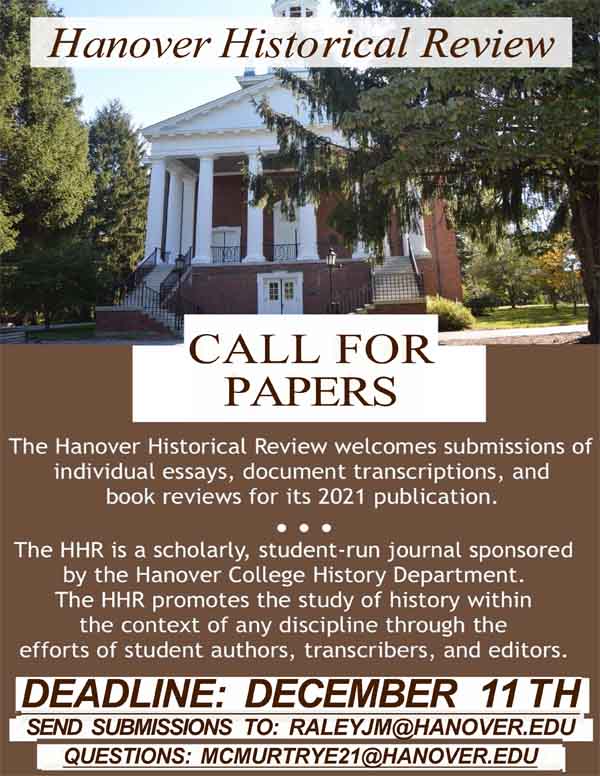 A student-faculty-staff team is telling the stories of the first African-American graduates from Hanover College through Learning in Black and White.  We'd love for you to join us -- with research assistance or memories or documents.  Please contact historians@hanover.edu if you can help.
The Hanover Historical Texts Collection is the history department's pioneering project to put primary source documents online. In 1995, we were among the first to digitize historical documents for use in classrooms around the world.  We continue to add to the collection, and we are delighted that researchers, students, and other interested readers use it every day.