Welcome to the History Department
Uncovering Hanover's Benjamin Templeton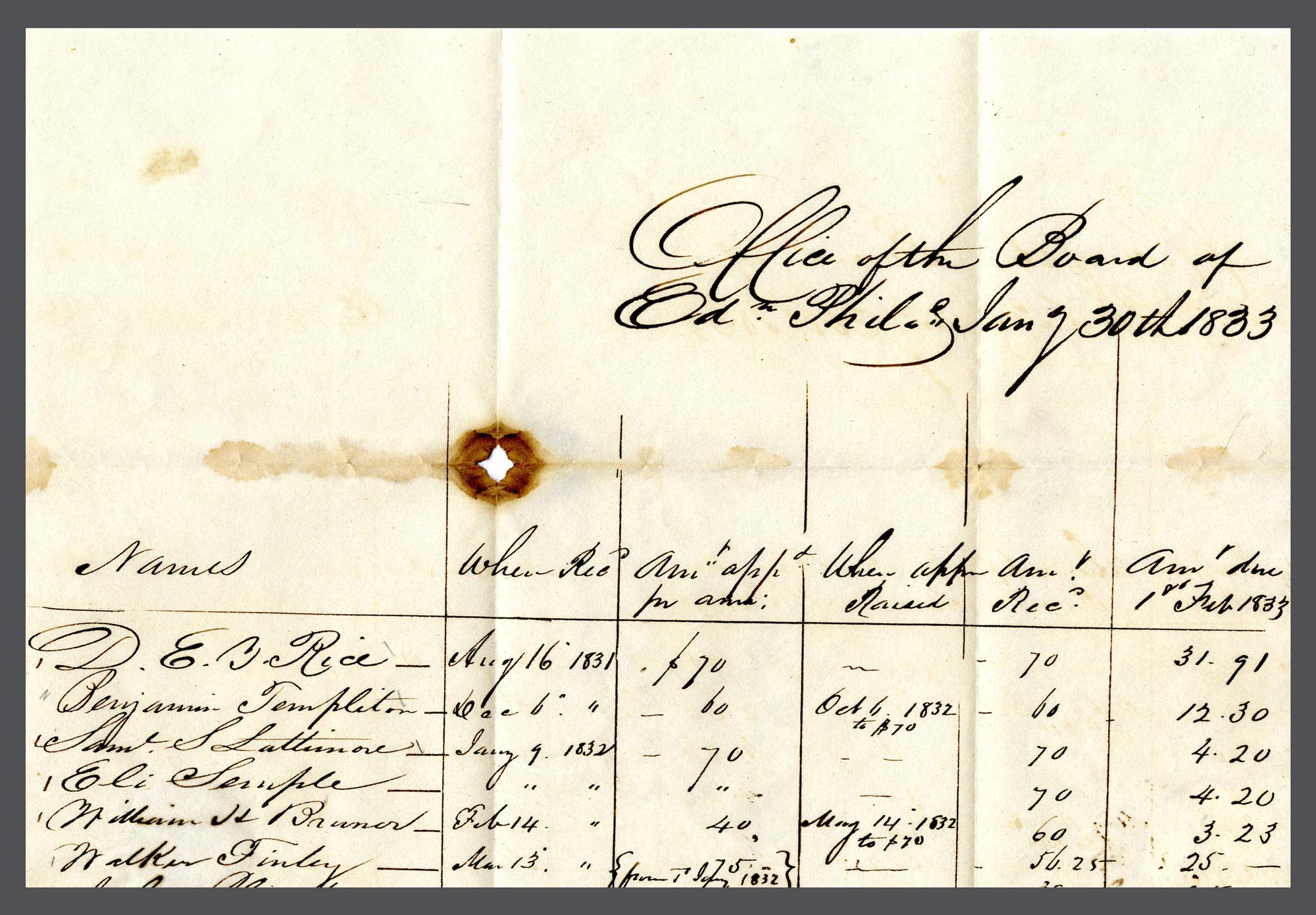 Hanover is proud of Benjamin Templeton, our first African-American student (enrolling in 1832).  Born in slavery, he used his education to become a Presbyterian minister, and we remember him with the Benjamin Templeton Scholarships.  
Few records survive of his life, and so we were excited recently to uncover two documents mentioning him. 
The first is a memo in the Crowe Family Papers, held at the Duggan Library.  It records the details of a scholarship Templeton received to attend Hanover. 
The second document we uncovered is in the Library of Congress.  In 1853, by then a respected minister in Philadelphia, Templeton attended the Colored National Convention in Rochester, New York, leading the convention in prayer and sharing a podium with Frederick Douglass. Susan B. Anthony was also at the convention, and decades later, she still remembered how impressive it was to see "so many colored men from all parts of the United States" gathered to promote civil rights.
---
Keep in touch!
The history department takes pride in our students' success. We're always glad for you to stop by our offices or email us.  We also share news from the department and interesting historical finds through Facebook.
---
Ongoing Projects
Founded in 1992, the Hanover Historical Review is a student-edited journal of student scholarship. The HHR Editorial Board welcomes submissions of essays, document transcriptions, and book reviews of a historical nature from any discipline.
A student-faculty-staff team is telling the stories of the first African-American graduates from Hanover College through Learning in Black and White.  We'd love for you to join us -- with research assistance or memories or documents.  Please contact historians@hanover.edu if you can help.
The Hanover Historical Texts Collection is the history department's pioneering project to put primary source documents online. In 1995, we were among the first to digitize historical documents for use in classrooms around the world.  We continue to add to the collection, and we are delighted that researchers, students, and other interested readers use it every day.