Sarah McNair Vosmeier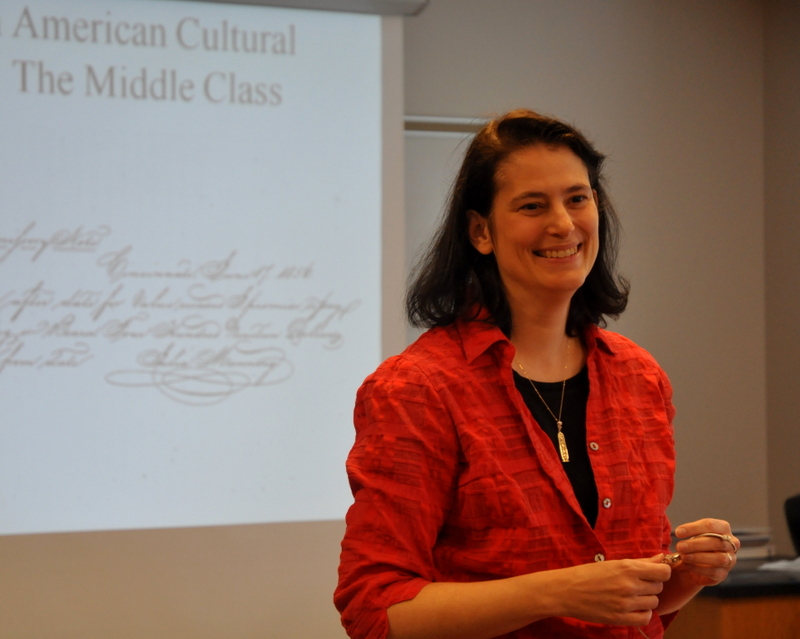 Professor of History
Hanover College
Hanover, IN 47243
(812) 866-7210
B.A. Earlham College, 1985
M.A. Brown University 1986
Ph.D. Indiana University, Bloomington 2003
Sarah McNair Vosmeier's courses include Twentieth-Century America and Your Family (HIS 227), American Women's History (HIS 229), and American Cultural History: The Middle Class (HIS 234).
Professor Vosmeier's research interests include family history, the history of the middle class, and material culture history (including photography). Her essay "Picturing Love and Friendship: Photograph Albums and Networks of Affection in the 1860s" appears in Layered Memory: The Scrapbook in American Culture, from Temple University Press.
Her Steamboat Adventure: Down the Ohio and Mississippi Rivers with Nicholas and Lydia Roosevelt, 1811-1812 is a collection of primary sources concerning the Roosevelts' trip, the New Madrid Earthquakes, and Great Comet of 1811 (which they witnessed); the transportation revolution and relations with Native Americans formed the backdrop to the story. The site includes a day-by-day chronology of the adventure.

Last Updated: September 1, 2017