J. Michael Raley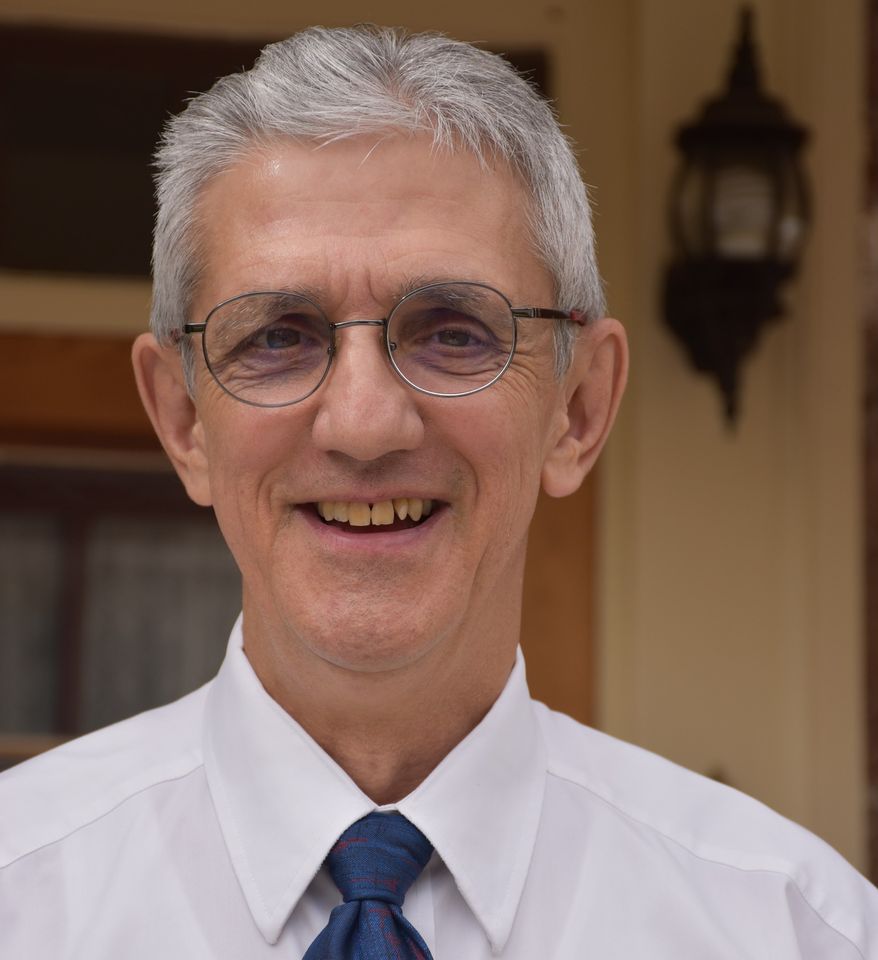 2021-22 Immediate Past President, Indiana Association of Historians
Director-at-Large, Indiana Academy of the Social Sciences
Professor, Hanover College Department of History and Medieval & Renaissance Studies Program
Classic Hall 113
Hanover College
Hanover, IN 47243
812 866-7205
B.M., Belmont College, Nashville, Tennessee
M.M., The University of Louisville
M.A., Southern Illinois University at Carbondale
D.M.A., The Southern Baptist Theological Seminary, Louisville, Kentucky.
Ph.D., The University of Chicago.

Professor Raley joined the faculty at Hanover College in 2013, where he teaches courses on medieval Europe, the Italian Renaissance, Tudor and Stuart England, and the Reformation era, as well as the Modern West, World History, and the History of Human Rights in Theory and Practice. Prior to coming to Hanover College, he taught at Alma College in Michigan, Wake Forest University, Northeastern Illinois University, and the University of Chicago. He has served as the History Department chair (2015-18), and is currently the 2021-22 Immediate Past President of the Indiana Association of Historians.
Prior to becoming a historian, Professor Raley enjoyed a brief career as an orchestral musician in Flensburg and Krefeld, Germany, and later with the Louisville Orchestra. He taught music courses and directed brass ensembles at the University of Louisville, the Baptist Theological Seminary in Louisville, and Kentucky State University. He continues to perform as the principal trombonist with the Louisville Philharmonia Orchestra and also with the Commonwealth Brass Band at IUS.
Professor Raley's other hobbies include gardening, working on his historic home, hunting and fishing, and running. He is also an ordained Baptist minister and trained church musician. His research interests focus on legal, social, gender, and cultural history of late medieval and early modern Europe, and especially the evolution of rights theory, in particular the rights to freedom of religion and association during the late medieval and early modern eras, as well as the history of the American Midwest during the nineteenth century.  His publications include:
DISSERTATIONS
"The Devotio Moderna and Freedom of Association: A Case Study in Medieval Rights Theory." Ph.D. dissertation, The University of Chicago, 2007.
"Johannes Ockeghem's Gaude Maria Virgo." D.M.A. dissertation, The Southern Baptist Theological Seminary, 1988.
REVIEW
Review of Religious Conflict and Accommodation in the Early Modern World. Edited by Marguerite Ragnow and William D. Phillips, Jr. Minneapolis: Center for Early Modern History, University of Minnesota, 2011. In the Journal of World History, vol. 24, no. 2 (June 2013): 426-430.
ARTICLES
"Martin Luther on the Legitimacy of Resisting the Emperor." Forthcoming in the Journal of Law and Religion, vol. 37, no. 1 (January 2022).
"Colonizationism versus Abolitionism in the Antebellum North: The Anti-Slavery Society of Hanover College and Indiana Theological Seminary (1836) versus the Hanover College Officers, Board of Trustees, and Faculty." Midwest Social Sciences Journal, vol. 23 (2020), Issue 1, Article 9.
"The Underground Railroad in Jefferson County, Indiana: An Interracial Partnership Ahead of Its Time." Indiana Magazine of History, vol. 116, no. 4 (2020): 293-342.
"Ernest E. Lyon and the Pi Kappa Omicron Fraternity Band Music Commissioning Project at the University of Louisville (1949-1958)." The Journal of Band Research, vol. 52, no. 2 (Spring 2017): 40-92.
"McElrath, Hugh Thomas." Canterbury Dictionary of Hymnology. Available online at: http://www.hymnology.co.uk/.
"The Career and Contributions of Music Educator and University of Louisville Band Director Ernest E. Lyon (1915-2005)." The American Bandmasters Association Journal of Band Research, vol. 49, no. 2 (Spring 2014): 1-27.
"A Revised Chronology for the Inquisitors of the Brothers and Sisters of the Common Life, ca. 1394 -- ca. 1409." Ons Geestelijk Erf (Our Spiritual Heritage, Antwerp, Belgium), vol. 83, no. 1 (2012): 57-95.
"Traversing Borders -- Defining Boundaries: Cosmopolitan Harmonies and Confessional Theology in Georg Rhau's Liturgical Publications." The Sixteenth Century Journal, vol. 43, no. 4 (2012): 1079-1105.
"Interconfessionalism and Confessionalization in Germany and Austria, ca. 1530-1545: The Chorale Motets and Polemical Works of Arnold von Bruck and Stephan Mahu." In Jubilate, Amen! A Festschrift in Honor of Donald P. Hustad, ed. Paul A Richardson and Timothy W. Sharp, 315-356. Hillsdale, N.Y.: Pendragon Press, 2010.
"'Sing unto the Lord a New Song': Robert H. Coleman's Gospel Song Books and Hymnals (1909-1939) and Their Impact upon Southern Baptist Hymnody." In Minds and Hearts in Praise of God: Hymns and Essays in Church Music in Honor of Hugh T. McElrath, 175-209. Co-edited by J. Michael Raley and Deborah Carlton Loftis. Franklin, Tenn.: Providence House, 2006.
"'On the Same Basis as the Men': The Campaign to Reinstate Women Messengers to the Southern Baptist Convention, 1885-1918." Journal of Southern Religion 7 (2004) at: http://jsr.fsu.edu/Volume7/Raley1.htm.                                           * Awarded the 2004 Ruth Murray Memorial Essay Prize in Gender Studies, The University of Chicago.
"Johannes Ockeghem and the Motet Gaude Maria virgo." Anuario musical (Barcelona, Spain) 46 (1991): 27-55.
BOOKS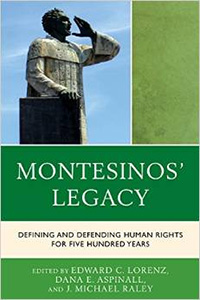 Montesinos' Legacy: Defining and Defending Human Rights for 500 Years. Proceedings of the Universal Human Rights: 500th Anniversary of Antonio de Montesinos Conference.
Sponsored by Alma College, the School for Conflict Analysis and Resolution at George Mason University, and the Embassy of the Dominican Republic in the United States, Washington, D.C., December 2-4, 2011. Edited by Edward C. Lorenz, Dana E. Aspinall, and J. Michael Raley. Lanham, MD: Lexington Books, 2015.

 

Minds and Hearts in Praise of God: Hymns and Essays in Church Music in Honor of Hugh T. McElrath. Co-edited by J. Michael Raley and Deborah Carlton Loftis. Franklin, Tenn.: Hillsboro Press/Providence House, 2006.
PROJECTS CURRENTLY IN PROGRESS INCLUDE:
An article, also currently under submission, examining afresh Devotio moderna founder Geert Grote's Letter on the Schism (1384).
A reexamination of the legal case of Friar Mathew Grabow and the Devotio Moderna at the Council of Constance (1414-1419).
A conference paper and future article, entitled "Imitating Christ: The Devotio moderna, García de Cisneros's Book of Exercises for the Spiritual Life, and Ignatius Loyola's Spirituality."
A reexamination of Pope Honorius III's Bull, Super speculam (1219), and the Study of Roman Law at the University of Paris, 1219-1679.
A full-length book, entitled "Never Let a Note Come Due": Aaron Guard Cloud and the Emergence of Mercantile Capitalism in the Nineteenth-Century Rural American Midwest, examining the life and career of Indiana and Illinois mercantile banker A.G. Cloud, expected completion date: July 2021.
A full-length book project, Geert Groote and the Devotio Moderna: Pursuing the Philosophia Dei during the Crisis of the Great Schism, a revision of the author's doctoral thesis about the late medieval Dutch lay religious folk known as the "Modern Devout" in light of recent scholarship and the author's own archival research.
A translation project: Johannes Busch's Liber de origine moderne devotionis (Book on the Origins of the Modern Devout, ca. 1464), begun in the summer of 2021.

 
Last Updated: Oct. 2021