Hanover College History Department
Welcome to the Hanover College History Department!
Students in His234 (Studies in American Cultural History: The Middle Class) did the research behind an exhibit at the Duggan Library, "Dining with the Middle Class." Take a look when you're there next, and let us know what you think! (historians@hanover.edu).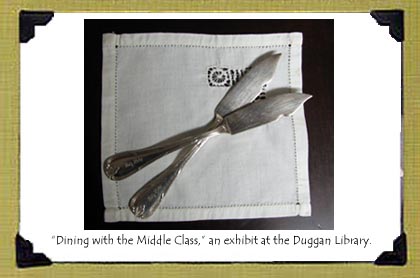 Projects
Hanover Historical Texts Collection
In 1995, the Hanover History Department began a pioneering project to make primary source documents available to students and faculty around the world.
We are delighted that thousands of people continue to use it every day.