Welcome to the Hanover College History Department!
You probably learned about Frederick Douglass in high school. If you had been a student here in 1880, you could have taken a horse and buggy over to Madison to see him in person! (Read the original newspaper stories -- and see an 1880 ad for Hanover College.)
The history department takes pride in our students' success. We're always glad for you to stop by our offices or email us.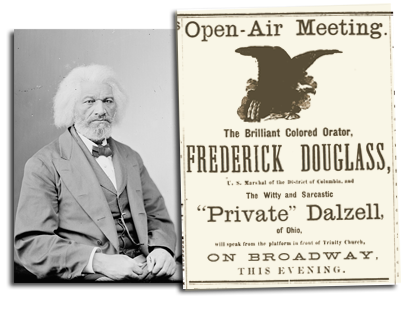 Projects
Hanover Historical Texts Collection
In 1995, the Hanover History Department began a pioneering project to make primary source documents available to students and faculty around the world.
We are delighted that thousands of people continue to use it every day.