Welcome to the Hanover College History Department!
The campus closed on Jan. 6, 2013, due to "extreme weather conditions of low temperatures and snow and ice."

Image: Harriet Powers, a former slave, commemorated in one of her quilts a similarly remarkable "cold Thursday." The left panel shown here depicts the people and animals who died as well as a mule whose breath froze into icicles.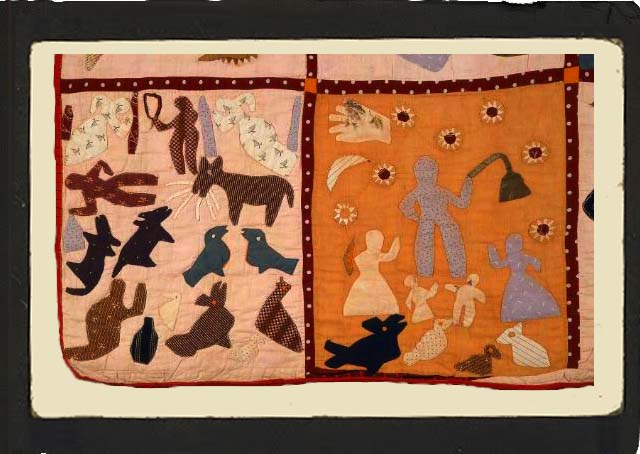 Projects
Hanover Historical Texts Collection
In 1995, the Hanover History Department began a pioneering project to make primary source documents available to students and faculty around the world.
We are delighted that thousands of people continue to use it every day.