Welcome to the Hanover College History Department!
This spring, alumni-professors Ruth Turner and Steve Ellis helped us commemorate the Kent State shootings by recounting Hanover students' reactions in 1970. Prof. Nancy Rodgers, an eyewitness to the shootings, gave an interview about her experiences
The history department takes pride in our students' successes. We're always glad for you to stop by our offices or email us.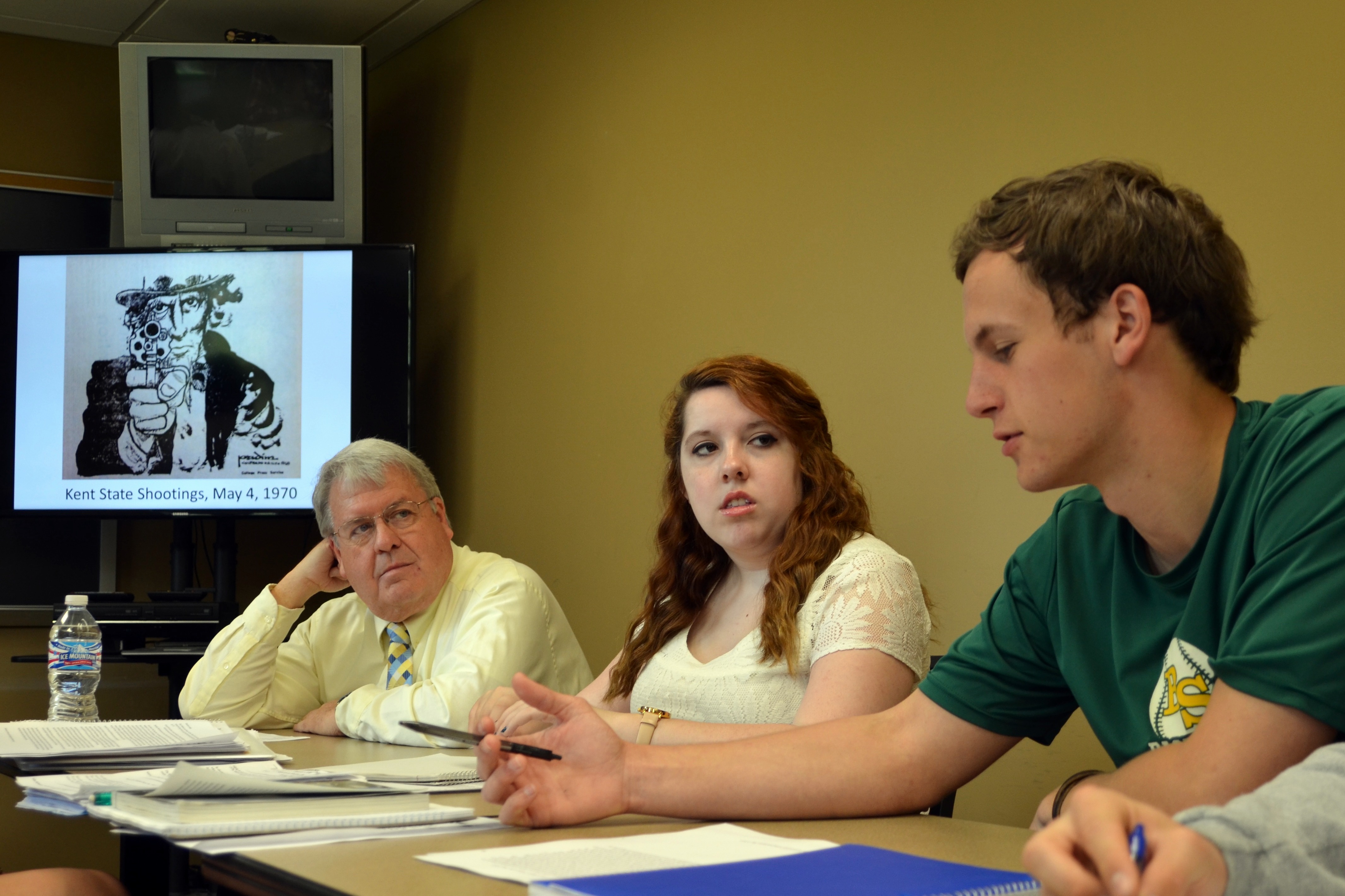 Projects
Hanover Historical Texts Collection
In 1995, the Hanover History Department began a pioneering project to make primary source documents available to students and faculty around the world.
We are delighted that thousands of people continue to use it every day.