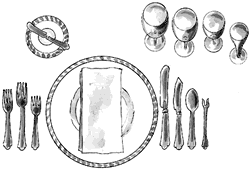 The History of Food - - at Home, in the Field, and on Campus
If you'd like to investigate the history of the food we eat, join us in His465. We will investigate the history of specific food items and practices and the history of eating on our own campus. You will help choose the readings we will discuss, you'll participate in capstone events, and you'll write a research paper that could be published!

Here are some of the questions we might consider. Click to see a source we might read on that topic.